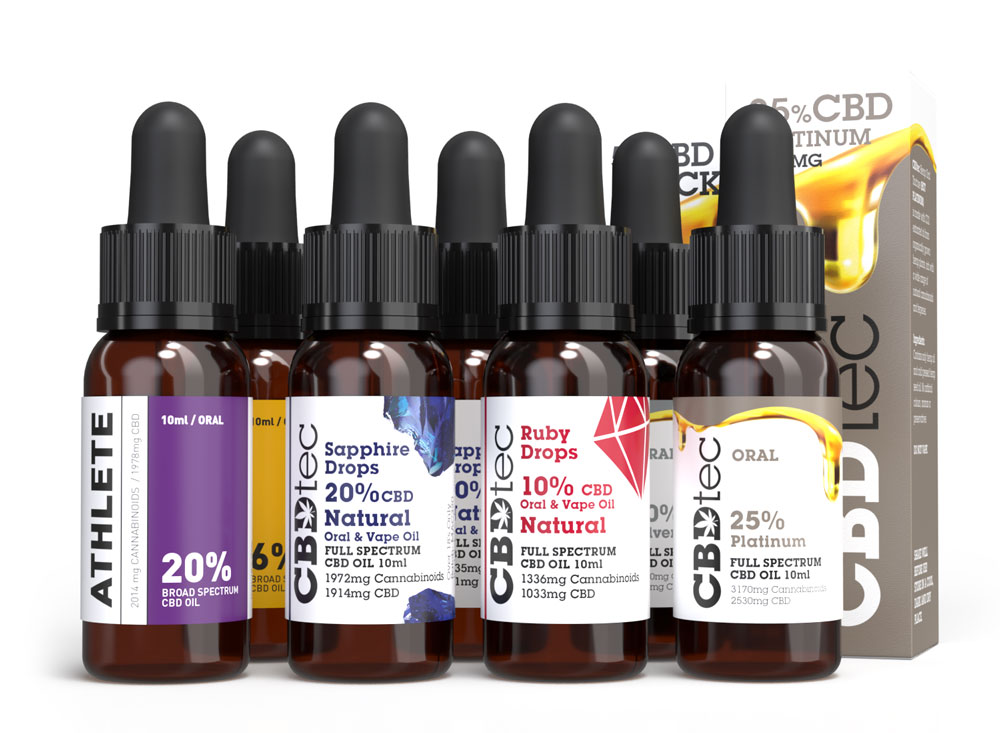 Best CBD Oil in Glasgow, Scotland
We are the No.1 providers of CBD Oil in Glasgow, Scotland and pride ourselves on the quality of our products. For those of you who don't know, CBD (Cannabidiol) is the second most abundant cannabinoid found in cannabis/hemp plants and is utilised by the human body's natural endocannabinoid system.
We have a very comprehensive range of products: cbd oil drops, vape oil, capsules, edibles, high strength CBD oil and have recently released a broad-spectrum CBD range.
How Can I Start Using CBD?
Firstly have a think about how you wish to consume CBD. Secondly, have a think about how many milligram of CBD you would like to take as a supplement to your diet. For more information on recommended dosages, be sure to check out the description tabs on our products. Information on recommended dosages varies by strength and is included on the packaging of all our CBD Oils. Based on the experience, people usually take between 10mg and 50mg of CBD per day as a dietary supplement. For best results, we advise increasing your dosage gradually until you reach a level that you are happy with. Please note that our CBD Food Supplements should not be used as a substitute for a varied diet.
Drop It
The most popular and traditional method of consumption is by taking drops under the tongue. This is an easy way to measure your daily dosage and increase/decrease as required. Typically a 10 ml bottle will last around 3 weeks taking 3 drops 3x per day.
Eat It
Wheather it's edibles or capsules, eating CBD can be a great way to incorporate it into your life and maintain steady dosages throughout. We recommend this method of consumption for all of our customers who don't want to use the oral drops or vape oils.
Apply It
CBD can be infused into a range of topical skin balms. Applying topically will allow the CBD to be absorbed by the skin and penetrate the area applied. Ideal for those who aren't fond on the taste of CBD or struggle to take capsules.
Vape It
Vaping is considered to be one of the fastest ways to deliver CBD to the body. We call it the e-tincture – an oil so clean its able to be taken orally or vaporised. We use PCR Cannabis oil from Colorado and infuse it with MCT Coconut oil.