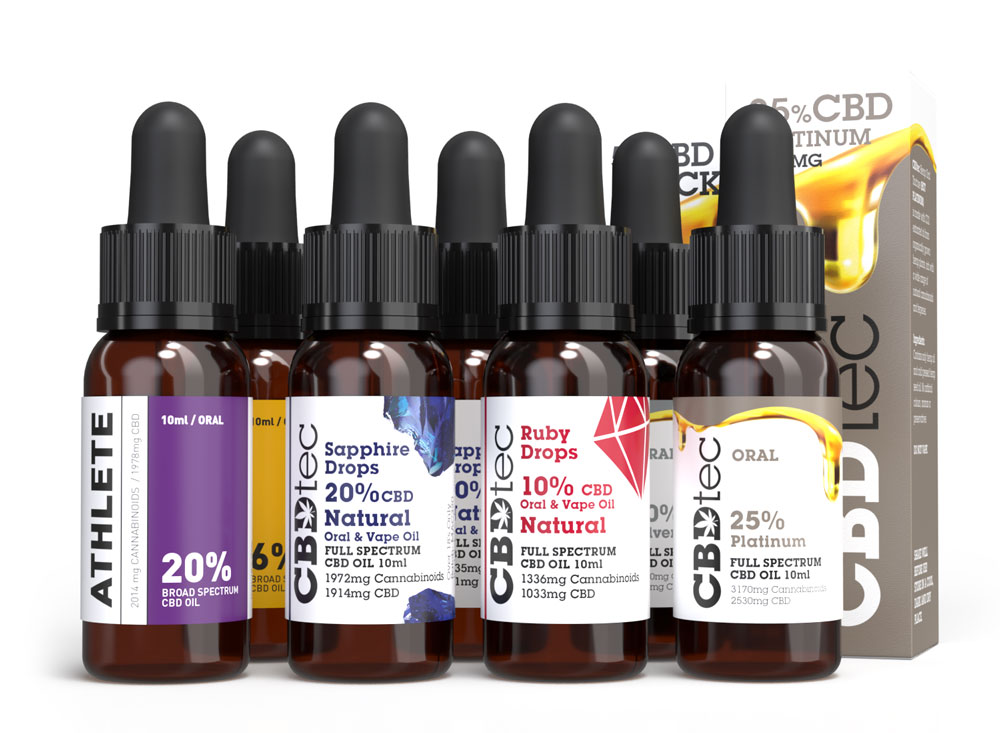 Best CBD Oil in Glasgow, Scotland
We are the providers of the No.1 CBD Oil in Glasgow, Scotland and pride ourselves on the quality of our products. For those of you who don't know, CBD (Cannabidiol) is the second most abundant cannabinoid found in cannabis/hemp plants and is utilised by the human body's natural endocannabinoid system.
Which CBD Product is Right for Me?
We have a very comprehensive range of products: oral tinctures, e-liquids, capsules, gummy bears, crystals & concentrated CBD Oil in Glasgow, Scotland. Choosing the right product for you is entirely depending on your own preferences of consumption. We have a range of flavours and methods to suit everyone.
Take a look at our available CBD Products
---
How Should I Be Using CBD?
Firstly have a think about how you wish to consume CBD.
Secondly, have a think about how many mg of CBD you would like to take as a supplement to your diet. For more information on recommended dosages, be sure to check out the description tabs on our products. Information on recommended dosages varies by strength and is included on the packaging of all our CBD Oils. Based on the experience, people usually take between 10mg and 50mg of CBD per day as a dietary supplement. For best results, we advise increasing your dosage gradually until you reach a level that you are happy with. Please note that our CBD Food Supplements should not be used as a substitute for a varied diet.
Eat It
The most popular and traditional method of consumption is by taking drops under the tongue. This is an easy way to measure your daily dosage and increase/decrease as required. Typically a 10 ml bottle will last around 3 weeks taking 3 drops 3x per day.
Dabbing CBD Concentrates
Dabbing is the term used to describe the most effective way of delivering a large dosage of cannabinoids in a short period. Dabbing typically involves heating a glass Quartz, or Titanium nail with a manual heat source. The CBD Concentrate is then dropped onto this hot surface instantly vapourising the cannabinoids into a convenient to inhale, highly concentrated cloud of cannabinoids.
CBD Rub
CBD can be infused into a range of topical skin balms. Applying topically will allow the CBD to be absorbed by the skin and penetrate the area applied.
CBD Vape Oil Glasgow
Vaping is considered to be one of the fastest ways to deliver CBD to the body. We call it the e-tincture – an oil so clean its able to be taken orally or vaporised. We use PCR Cannabis oil from Colorado and infuse it with MCT (Medium Chain Triglyceride) Coconut oil. We then add our cannabis-derived terpenes to provide a distinct aroma and flavour. You don't require a special vaporiser, our CBD vape oil in Glasgow, Scotland works in most E-cigarettes.